\ <! theme by heloteixeira.tumblr !> <! THEME POR HELOTEIXEIRA;TUMBLR COM. -NÃO COPIE -NÃO USE COMO BASE -NÃO ADAPTE E DISPONIBILIZE -DO NOT COPY -DO NOT USE IT AS A BASE hope you like this theme. please, do not copy or remove the credits. it took such a lot time for me to creat this theme... please, just give me my credits for all the work i had. SEJA CRIATIVO, NÃO COPIE espero que goste do theme. e por favor não copie ou retire os créditos. é muito trabalhoso fazer um theme, não tire o crédito de quem passou tanto tempo criando-o. e se você retirar os créditos ou copiar, pode ter certeza que eu vou saber e vou denunciar ao tumblr support e ele, com certeza, deletarão sua conta :) don't worry, be happy !>
The Rise of Nine (Lorien Legacies Series #3)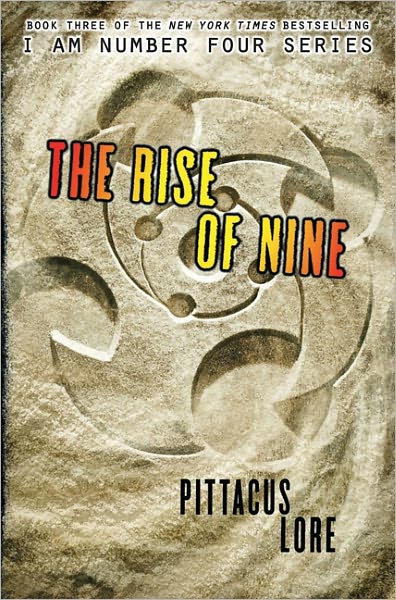 Overview:
Until the day I met John Smith, Number Four, I'd been on the run alone, hiding and fighting to stay alive.

Together, we are much more powerful. But it could only last so long before we had to separate to find the others… .

I went to Spain to find Seven, and I found even more, including a tenth member of the Garde who escaped from Lorien alive. Ella is younger than the rest of us, but just as brave. Now we're looking for the others—including John.

But so are they.

They caught Number One in Malaysia.
Number Two in England.
And Number Three in Kenya.
They caught me in New York—but I escaped.
I am Number Six.
They want to finish what they started.

But they'll have to fight us first.
Will be released on August 21, 2012. Yay! I can't wait. :")
❝
The best moments in reading are when you come across something - a thought, a feeling, a way of looking at things - which you had thought special and particular to you. And now, here it is, set down by someone else, a person you have never met, someone even who is long dead. And it is as if a hand has come out, and taken yours.
— Allan Bennett
Books from BOOKSALE. :)
Ang fail lang. =)) The Historian, Memoirs of a Geisha tapos biglang Princess Diaries? Hahaha!